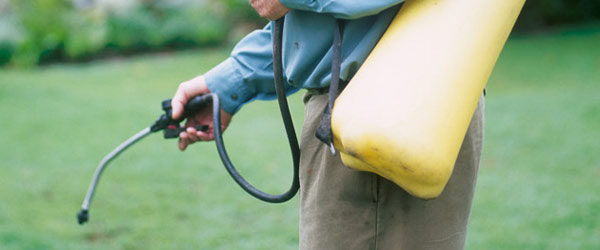 Most food processing facilities are not only clean on the inside, but also on the outside. Lawns and shrubs are neatly trimmed and manicured and parking lots have no weeds growing through cracks in the concrete and asphalt.
One Step– A dual-action, solvent-based weed killer and soil sterilant, One-Step is formulated with two active ingredients: 2,4-D toprovide a fast kill by leaf action, and Bromacil to provide a full-year of residualcontrol by root action. Kills all vegetation for up to one full year. For use on building foundations, parking lots, and any area where vegetation control is needed.
Edger– Di-quat based turf and aquatic weed killer. Edger works on contact through the leaves of all types of vegetation. For use around buildings, fence lines, drainage ditches, and especially in and around bodies of water where other herbicides are prohibited. Kills aquatic weeds, algae, bladderwort, coontail, elodea, naiad, pondweed, watermilfoil, water lettuce,water hyacinth, and other aquatic vegetation. Kills turf weeds, grasses, brush, annuals, perennials, shrubs, and other types of vegetation.