Preventing the Spread of West Nile Virus
The United States is currently experiencing the largest West Nile virus outbreak on record. Find out ways to prevent the spread of West Nile virus while getting more information on this North American seasonal epidemic.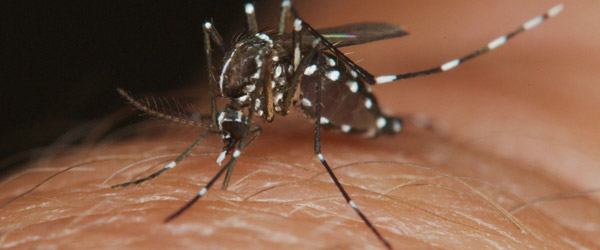 The United States is currently experiencing the largest West Nile virus outbreak on record, according to federal health officials.
According to CDC officials, thus far in 2012, there have been 1,118 reported cases of West Nile virus, including 41 deaths. 47 states have reported West Nile virus infections with approximately 75 percent of the cases being reported from 5 states: Texas, Mississippi, Louisiana, South Dakota, and Oklahoma.
What Is West Nile Virus?
West Nile virus is a potentially serious illness that has been established in North America as a seasonal epidemic that flares up in the summer and continues into the fall.
The virus is spread to humans by mosquitoes that have become infected after feeding on infected birds. In severe cases, people infected with West Nile virus can suffer from symptoms including high fever, headache, neck stiffness, stupor, disorientation, coma, tremors, convulsions, muscle weakness, vision loss, numbness and paralysis. Individuals over the age of 50 are at higher risk of developing serious symptoms if infected with West Nile virus. The symptoms can possibly last several weeks and the neurological effects may be permanent. 20 percent of those infected with West Nile virus have milder symptoms which include fever, headache, body aches, nausea, vomiting, swollen lymph glands, or a skin rash on the chest, stomach, and back.
Ways to Prevent the Spread of West Nile Virus
The best way to prevent West Nile virus is to avoid mosquito bites.
When you are outdoors, use insect repellent containing an EPA-registered active ingredient, such as Back Off! Aerosol.
Repel mosquitoes from frequented areas, using:
Eliminating and treating mosquito breeding sites by:

emptying standing water from flower pots, buckets, and barrels
To combat the West Nile virus infected mosquito insurgence, Momar has developed the Arsenal Vector Mosquito Control Product Line. Arsenal Vector is comprised of larvicide liquids and powders, adulticiding liquids, adjuvants, and chemical dispensing equipment such as sprayers, spreaders, and foggers.
Keywords and Phrases:
West Nile virus
West Nile virus symptoms
What is West Nile virus
Prevent West Nile virus
mosquito repellents
mosquito bite