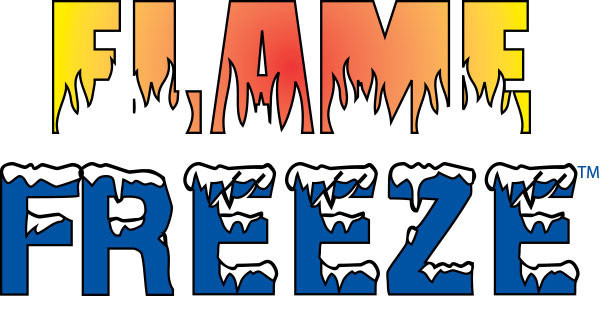 5-IN-1 TECHNOLOGY
HYDROCARBON ENCAPSULATOR • PENETRATING AGENT • FOAMING AGENT • COOLING AGENT • WETTING AGENT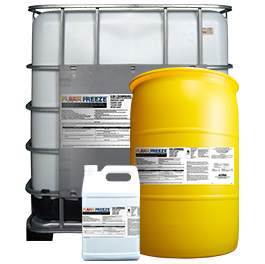 Flame Freeze increases the effectiveness of water by 1000 - 2000%, allowing water to cover more area, penetrate deeper, knock down fires faster, and remove heat from surfaces instantly. Flame Freeze creates a low-density foam blanket, locking out oxygen and rendering flammable liquids and surfaces inert. It's been tested and proven.
---
Benefits
Unlimited Shelf Life*
Reduces Surface Tension
Economical and Easy To Use
Safe on all fire-fighting equipment
Increases wetting ability and penetration of water
Can be diluted with potable water, sea water, or brackish water
Economical dosage rates of 0.25% - 6% depending on the application
Can be used to prevent fires by encapsulating hydrocarbon molecules, rapidly reduces LELs reducing explosive vapors
Cooling properties prevent re-ignition and allow for safer reentry into burned areas
Works on Class A, B, and K Fires Reduces smoke production and opacity while simultaneously reducing fatal toxins
Can be applied through all nozzle types, eductors, and proportioners
Contains a corrosion inhibitor for long-term storage and metal contact
* Shelf life is unlimited in neat form as long as product is stored properly according to the label. Shelf life is unlimited in "mixed-for-use" form when stored between 35° - 200°F.
Application
Introduce to water stream via any of the following: In-line eductor, CAFs, on-board proportioner, around-the-pump proportioner, or balance pressure concentrate metering system. Or, pre-mix with water and fill booster tanks, portable ground tanks, hand-held pumping devices, or back-pack pumping devices with the appropriate use-solution based on the dosage chart.
FIRE CLASSIFICATION
SUGGESTED FLAME FREEZE CONCENTRATION
DILUTION RATE
A
Wood, paper, cloth, coal, tires, hay, and other common solid combustibles
0.25% - 1.00%
0.32 - 1.28 ounces per gallon
B
Gasoline, propane, diesel fuel, and other solvents and gases
3% for non-polar solvents such as gasoline, diesel, Jet A, crude oil, kerosene

6% for polar solvents such as methanol, IPA, and MEK
4.0 - 8.0 ounces per gallon
C
Wiring fuses, breakers, inverters, converters, appliances, and other live electrical equipment
DO NOT APPLY TO ENERGIZED ELECTRICAL FIRES. When the power supply has been turned off, the material left burning can be treated as a Class A fire.
N/A
K
Cooking oils, fats, and other cooking media
1.00% - 3.00%
1.28 - 3.84 ounces per gallon gallon
Green Facts

Flame Freeze is certified green by Momar's Enviropact Program and abides by the following rules

No APE or NPE compounds
Readily Biodegradable
Non-Flammable
Non-Hazardous
Non-Corrosive
VOC Exempt
Contains no toxic chemical subject to the reporting requirements of Section 313 of the Emergency Planning & Community Right To Know Act of 1986 (40CFR372) Enhances biodegradation of hydrocarbons
No carcinogens or mutagens
No Prop 65 ingredients
Neutral pH
No HAPs
Non-Toxic
Fluorine-Free
---
---
---
---
---
---
---
---
---
---
---
Flame Freeze and Related Solutions
---